>> Thursday, November 5, 2009
Happy New Release Thursday!! Oh, I am SO excited about all of the great new stuff at The Digichick today!! First off, I have to tell you that it's National Scrapbook Day on Saturday, November 7th and right now, TDC is having a store-wide 35% off sale! (The sale doesn't include Grab Bags.) What a way to kick off a great scrapping weekend-- I know I'll be busy grabbing deals and scrapping my Saturday away! :)

November is Grab Bag month, and I'm thrilled about mine! It's filled with 8 brand-new, coordinating products (a $25.00 value) for only $3.99-- that's about Fifty Cents per product! And believe me, you won't be disappointed-- I tried to create a "go-to" collection that you can use any time of the year. Grab this awesome bag here!




By the way, I know that not everyone likes surprises (myself included), so if you'd like to see what's inside, just click here for a full preview!

Next up, the amazing Michelle Batton and I have teamed up to bring you a delightful new winter kit entitle We Can Build a Snowman! It's filled with 18 scrappable papers, a fun fuzzy alpha set, fun winter-themed elements, and a build-your-own snowman set! You'll want to grab it this weekend while it's on sale!




Here is some incredible inspiration from Michelle's and my Creative Teams!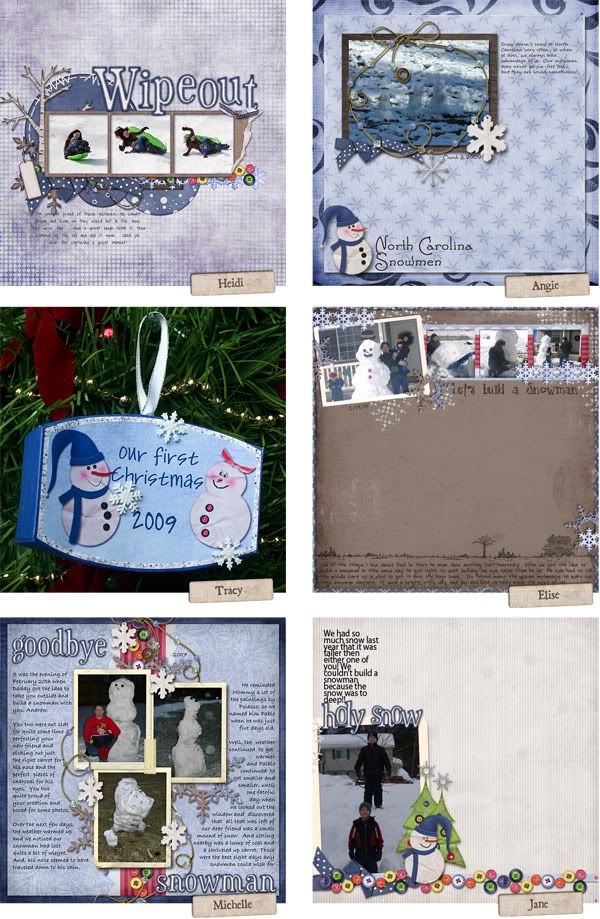 Next up, the incredible Rosanne Cross, from my CT, has created this beautiful 4X6 quick page album with Autumn Spice! Eight gorgeous pages all ready for your pictures-- and less than $2.00 this weekend!




And finally, my October newsletter freebie is in the shop! If you'd like to get a sweet little treat like this every month, be sure to sign up for my newsletter!




Don't forget-- 35% off now through November 8th!!
Read more...